How much does your brand spend on marketing every year? Most businesses, as a general rule of thumb, put about 5% of turnover towards advertising and marketing, though this can vary from sector to sector. That's a significant chunk. How can you make sure it's being used widely? The key is choosing a marketing agency that's right for you.
Finding a new marketing agency can be daunting. Will they have everything they need to get results? Are they knowledgeable about your sector? And is a bigger agency necessarily better?
Here are a few tips on finding the right agency for your brand.
However, if you work in the agriculture and animal health sector: it's us. No need to read further. Get in touch instead and we'll explain exactly why.
Four useful things to consider when deciding whether an agency will be a good fit:
1. Who will be working on your account?
Relationships matter. A good agency feels like an extra arm to your business, rather than just an extra provider you need to oversee and manage. After all, hiring an agency should ease pressure, not add more work to your plate.
During the pitch process, get to know your prospective account team. Do you have a good initial rapport? Do they seem like people you could easily work with? To put it simply, do you like them?
At RDP, we understand that those relationships are the foundation of mutual success for our clients and ourselves. That's why we take the time to match your brand with the right team members and allocate time for everyone to get to know one another.
2. Do they have sector experience?
Your brand operates within a certain sector, and some sectors require more "insider knowledge" than others. While an external perspective can sometimes be refreshing and effective, often their suggestions and strategies just don't cut through like they should. Why? Because they don't know the industry.
An agency that specialises in your sector isn't just likely to know what you need – they're also likely to know what your competitors are doing and how you can best capitalise on their shortcomings.
That said, it doesn't have to be an all or nothing question. Some agencies have expertise across more than area, which has the added benefit of injecting a slightly different perspective – especially where those areas may overlap. For example, RDP works across both agriculture and animal health.
3. What resources can they offer?
Don't just think about now, think about next year. Where do you want your brand to be? If you foresee an increased digital presence – and need an in-depth look at your SEO and PPC to increase web traffic and achieve that – can your prospective agency offer that?
We work with strategic partners to offer a huge range of services for our clients. Whether you need advertising, media, strategy, PR – or all the above – then we've got you covered.
4. How important will your account be?
Decide whether you want to be a small cog on a big wheel or something more substantial. Though the temptation might be there to go with one of the heavy hitter agencies, size isn't everything.
It's vital you know where your account will stand at your chosen agency. Do they have capacity for all the extra work you're sending their way? Does your account matter to them, or is it just another string to their bow?
The issue of "small v large" agency is actually a very interesting one. As a smaller agency ourselves, we fervently believe that we can hit just as hard as the big players… along with other benefits besides. Here are a few reasons why (yes, we're finishing with a list within a list):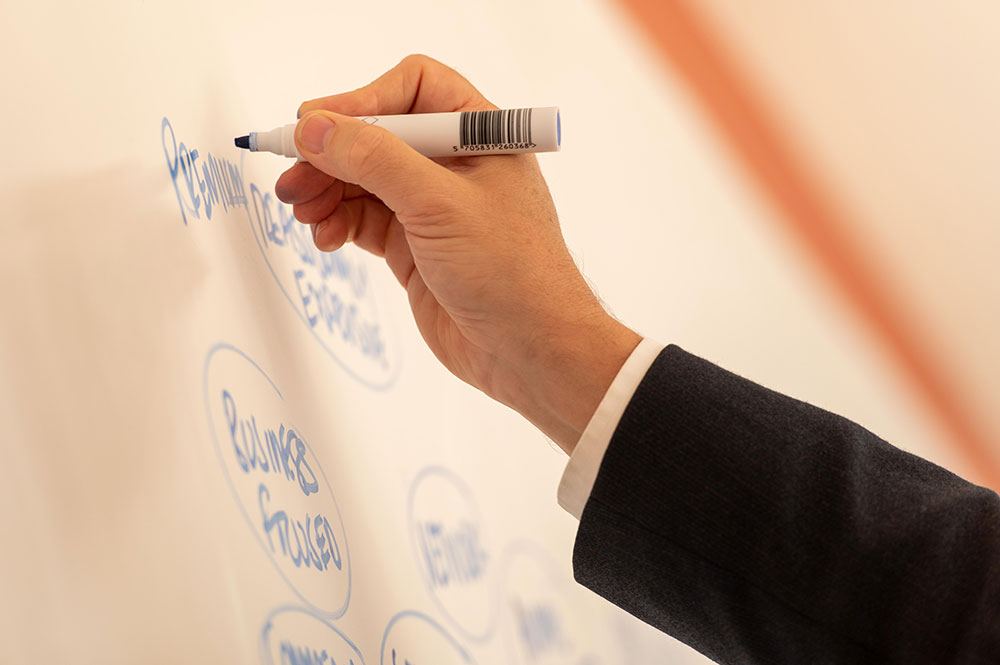 1. Close-knit relationships
If our client has a problem, so do we. Each and every account matters to us, supported by dedicated support teams that all work perfectly together.
That means calls are answered, emails are replied to, and work gets done when we promise it will.
You might say that sounds like basic common courtesy and, if you're paying for a service, that's the level of support you'd expect. Surprisingly, it's not always the case. A smaller agency adds a human touch that the larger ones can't replicate.
2. More accountability = better results
Smaller teams mean everyone is accountable for their work. No passing the buck or places to hide. At RDP, we always know what everyone's working on and, if necessary, where they might need extra assistance. Our shared sense of responsibility ensures all work reaches the highest standards possible.
Quicker responses, faster turnaround, greater efficiency… life can be so much smoother without someone slowing the whole process down unnecessarily. Smaller agencies are free of bloat, meaning your go-to contact can sort out whatever you need.
Completely smooth sailing, no extra bureaucracy. All the results, none of the hassle.
Above all, make sure the agency you choose is right for your brand. A perfect choice for one business might not be suitable elsewhere. The ability to synchronise and effectively work towards the same ambitions is crucial to letting your brand thrive.
Ready to dig deeper? Get in touch.